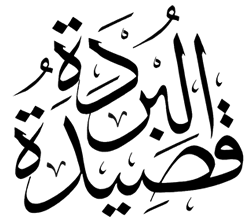 About the Calligrapher

In The Mantle Adorned, each line of the poem appears on a separate page. The calligraphy, in a clear and readable Naskh style, is the work of one of today's leading Islamic calligraphers, Betül Kırkan.
Betül was born in Istanbul in 1971. After graduating in 1990 from Bakırköy Islamic College (Imam-Hatip Lisesi), she was apprenticed to the master-calligrapher Hüseyin Kutlu, receiving her ijaza in Naskh and Thuluth in 1995. The winner of several international calligraphy prizes, she presently works in the Library of Turkish-Islamic Arts in Istanbul.